Hong Kong Kitchen, 841 Chesterfield Highway: 2000s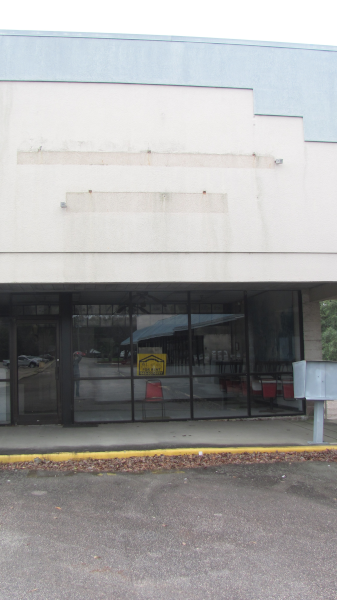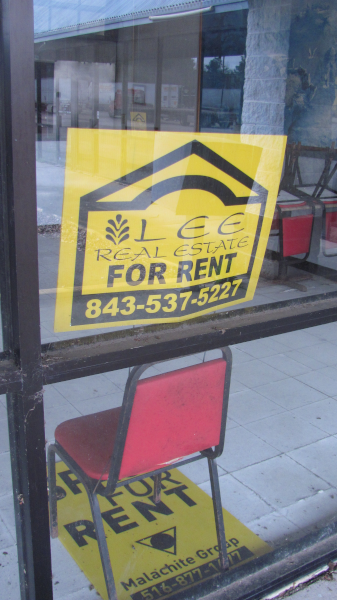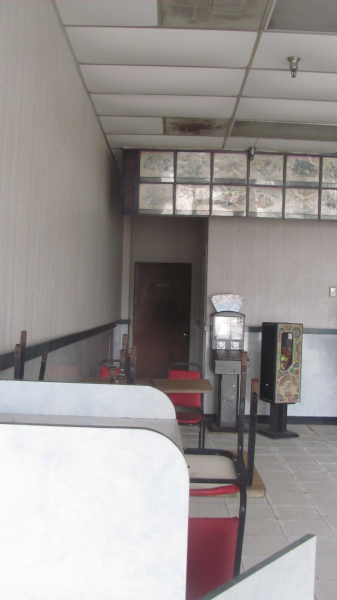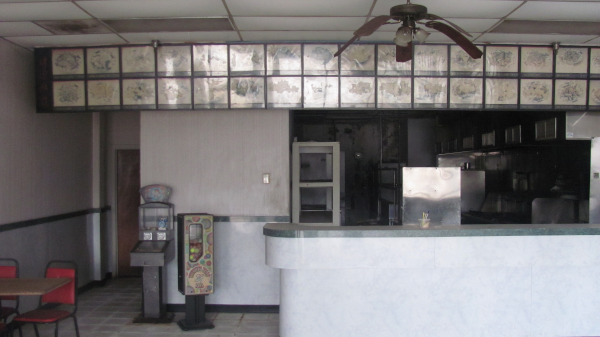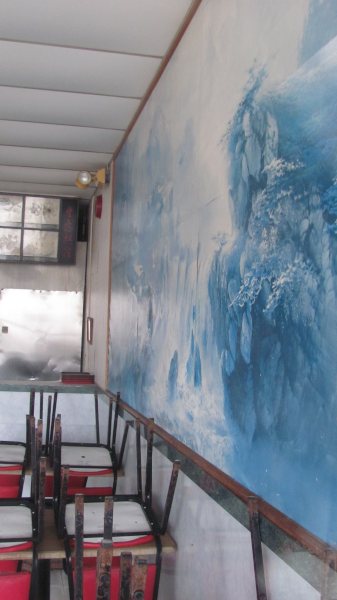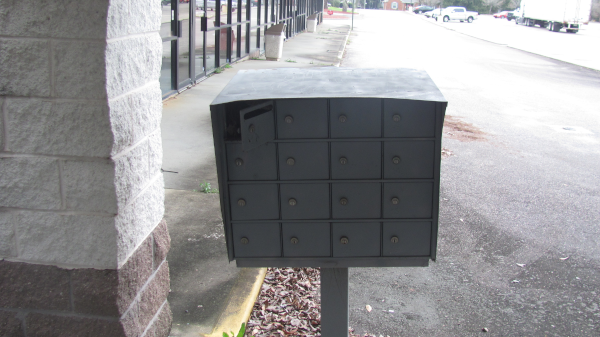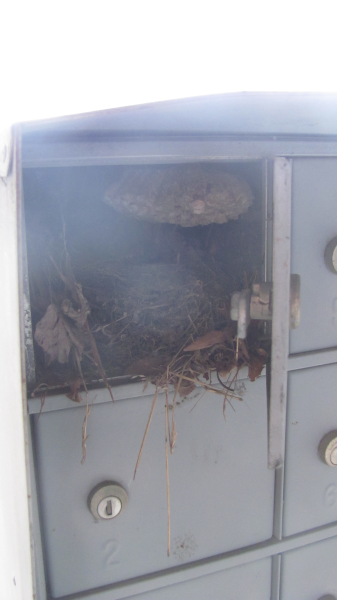 To the right of Pro Nails at Chesterfield Commons was a Chinese restaurant called Hong Kong Kitchen. I have not been able to figure out when Hong Kong Kitchen closed, but I am sure it was still in business when I graduated high school. Since that is my last frame of reference for when Hong Kong Kitchen was open, I will list the closing date as being sometime in the 2000s.

Looking into the windows of the former restaurant, it looks like Hong Kong Kitchen could have been open just yesterday. The tables and chairs and pictures of menu items remain in place. This unit at Chesterfield Commons doesn't look to be in bad shape at all.

For a while, I remember Hong Kong Kitchen being the only Chinese restaurant in Cheraw. Since then, Cheraw has gotten China King and China Town Buffet. I have only eaten at China King, which I highly recommend.
---
Comments
---