Shoe Show (relocated), 831 Chesterfield Highway: 2010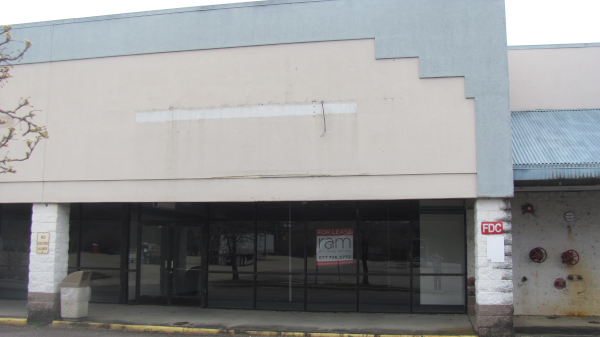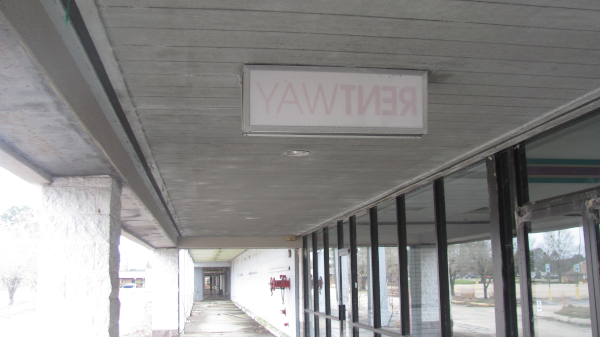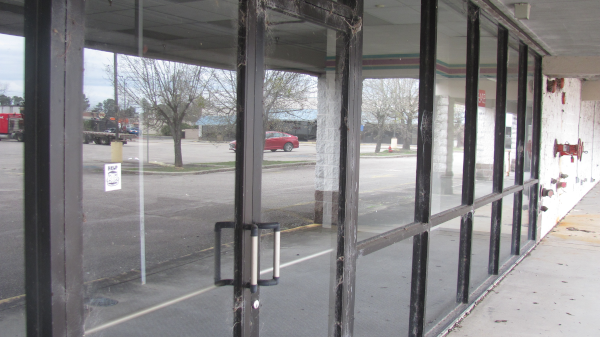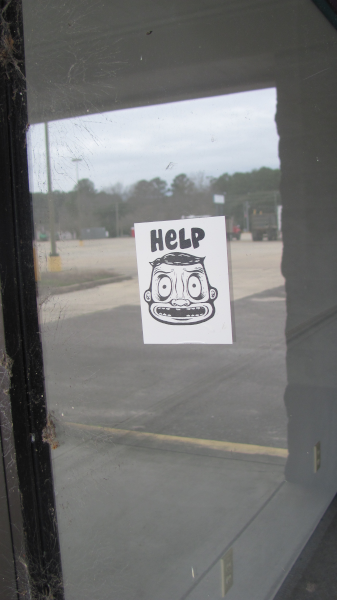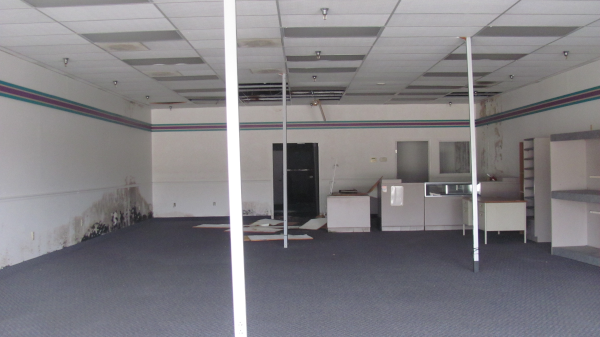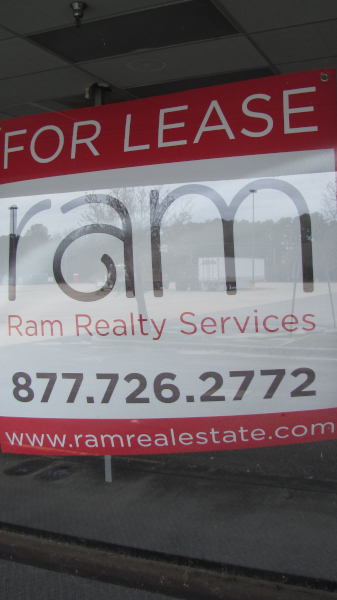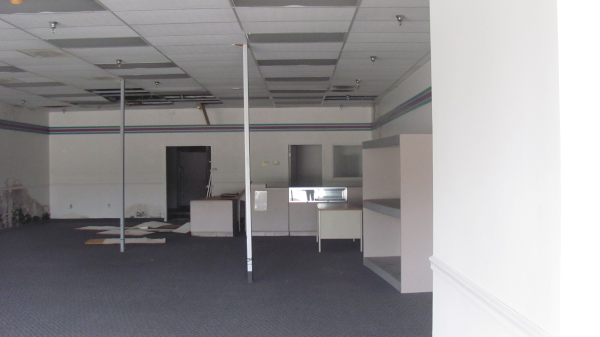 Again, I'm pretty sure I have the storefront order right from years ago at Chesterfield Commons: Finklea's Movies just to the right of the old Walmart, then the old Shoe Show, and then Food Lion; please feel free to correct me, of course. In my posting about the old Walmart at Chesterfield Commons, I had stated that the old Walmart had closed by February of 2010; therefore, it is likely that the Cheraw Shoe Show store relocated the same year to the new shopping center next to the Walmart Supercenter. I'll just say 2010 for this posting, and I'm not sure if anything else has occupied this location after Shoe Show moved.

The store at Chesterfield Commons was actually the second location (or first relocation) of the Cheraw Shoe Show. Before then, Shoe Show was at the shopping center next to Windsor Drive where the original Cheraw BI-LO and Family Dollar used to be. That location is now occupied by the Country Kitchen restaurant. Before that, the Praise and Faith Gospel Shop was there, which still had the old Shoe Show look with the two red, opposing chevrons laying on their sides on the opposite ends of the store front. I also recall the old Shoe Show location near the Belk in Rockingham having the same style of store front years ago.

Our shoe shopping options in Cheraw really haven't changed much over the years, except for losing Moore's/Peebles/Goody's as an option a few years ago. Unless there is some small store downtown that I am unaware of, that pretty much leaves only Shoe Show and Walmart as options, although I suppose Cato's carries shoes for the ladies. Of course, there's always online shopping.
---
Comments
---